Welcome to Goldbug Parties
Goldbug Parties is a key player in the phenomenon sweeping the nation known commonly as "gold parties". Only a few years ago, the founders of Goldbug Parties (a Father and Son team), hosted one of the first gold parties in the United States. What was originally conceived to become a fun part time job has rapidly grown to an International Corporation that employs hundreds of well qualified gold specialists around the globe.
How Does it Work?
The basic concept of a Goldbug Party is that a host invites over her friends to bring all of their gold, silver, and platinum. One of our specialists tests it, makes an offer to buy, we pay for it on the spot. Then, at the end of the party we add up how many grams we have purchased and pay the party host $1 per gram. Its that easy! The average host makes around $300 to $500 but hosts that push hard to get 20 or more people in attendance can make many times more! Please contact us today if you are interested in hosting a party, we will get you in touch with a dynamic buyer in your area to get it set up today.
What Does Goldbug Buy?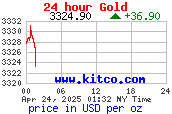 Goldbug Parties recently opened a wholesale division that focuses solely on purchasing gold in bulk quantities at extremely high payout rates, paid at the point of delivery. We will come to your location and purchase unlimited quantities of bulk scrap and/or coins on a schedule that meets your needs. We have very experienced bulk buyers in every area of the country, and throughout the Caribbean Islands. Please call (843) 750-0154 or email
info@goldbugparties.com
anytime with inquiries regarding Bulk gold, Gold Coins, Gold & Silver Bullion, Your Scrap Buying Operation, Your Jewelry Store, Dental Gold, and any other form of Industrial Precious Metal. We would like an opportunity to talk with you about how we can cater to your needs. We will maximize your cash flow with high percentage payouts and on the spot payment. We want to become your buyer for years, not for just a few days for a one time quick profit.
Sell your Gold Now
If you prefer not to host a Gold Party now and would like to sell your gold please contact us today. We will be glad to purchase your gold based on today's current gold value. Just give us a call at (843) 750-0154.